Well since it' been over a month since I've been home I think we are just about done with the NYC pictures.
But there are still a couple before we wrap up this trip.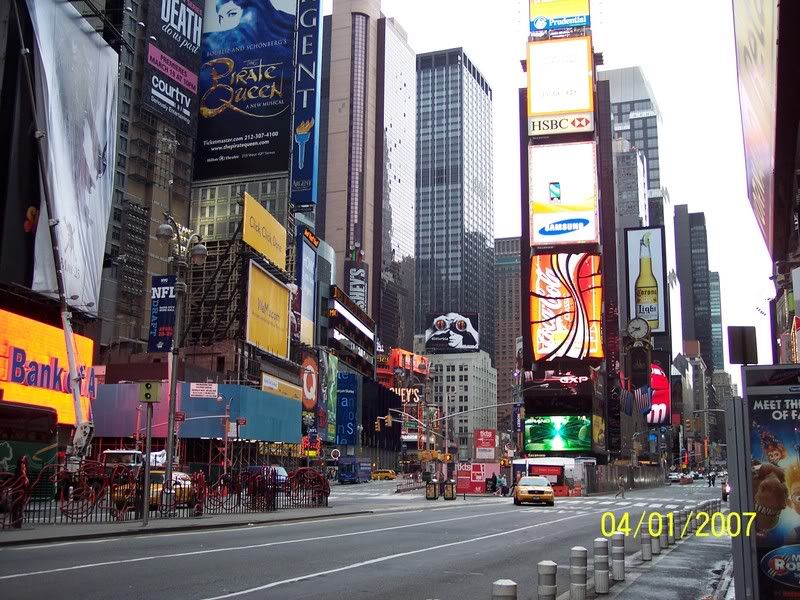 First we have Times Square. I spent a while walking around there and looking at all the little tourist trap shops (I had to kill some time before m&m world opened at 9!) didn't buy anything though.
The Empire State building... the observation deck
was open the day I went sight seeing but I didn't
go up because the wait was 60-75 minutes and
I had a bunch of other things to cram into the day.
I did buy a hot dog and a pretzel from a cart in
front of it though for lunch.
These are the steps at
Dylan's Candy Bar
at 1011 Third Ave in NYC. The steps have candy embedded in them (gummy fish, wax bottles, candy necklaces and other fun stuff). I thought they were so neat that I had to get a picture of them.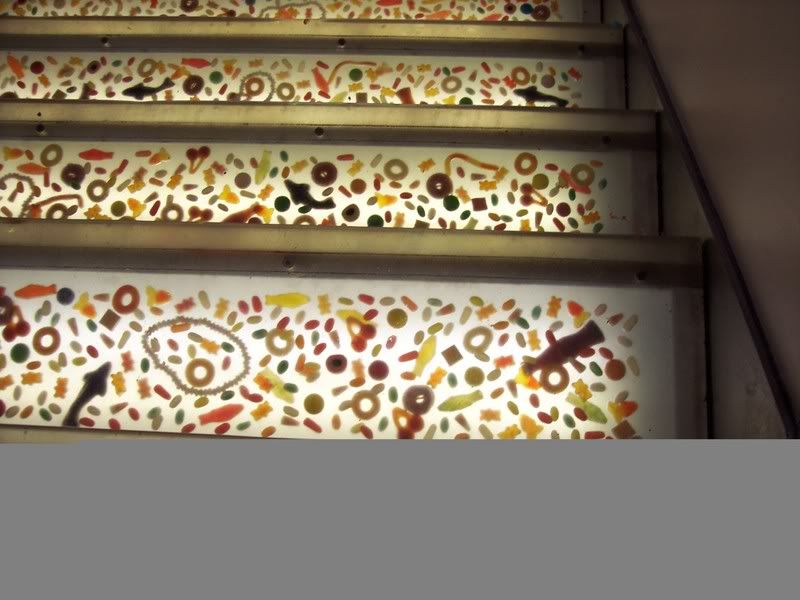 The store has some really neat things in it (as well as some great candy - the chocolate/banana flavored candy bar was pretty darn good!) Even if you don't like candy the store is also a visual treat.