Remember the sock that kept meeting people at book signings? Well the pair has been finished since the beginning of May when I went on my guild bus trip.
The sock did get one more brush with glory though... we had lunch at
Tony Packo's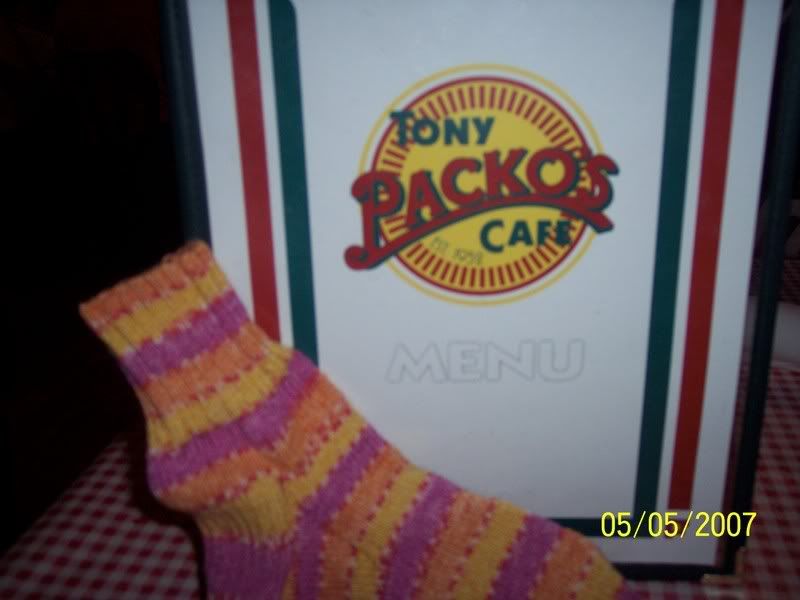 (Klinger's favorite restaurant on M*A*S*H) in Toledo. They are known for having celebrities sign a hot dog bun which is then displayed on the walls of the restaurant. As a side note - I am now hopelessly addicted to their pickles and peppers....YUMMY!!! Also I really recommend their stuffed cabbage platter if you're even in Toledo (mine came with parika dumplings and a sausage). Oh and the fried pickles are also awesome (darn it now I'm hungry!)
I was delighted to find Scott Hamilton's signed bun (geesh that doesn't sound very good does it??)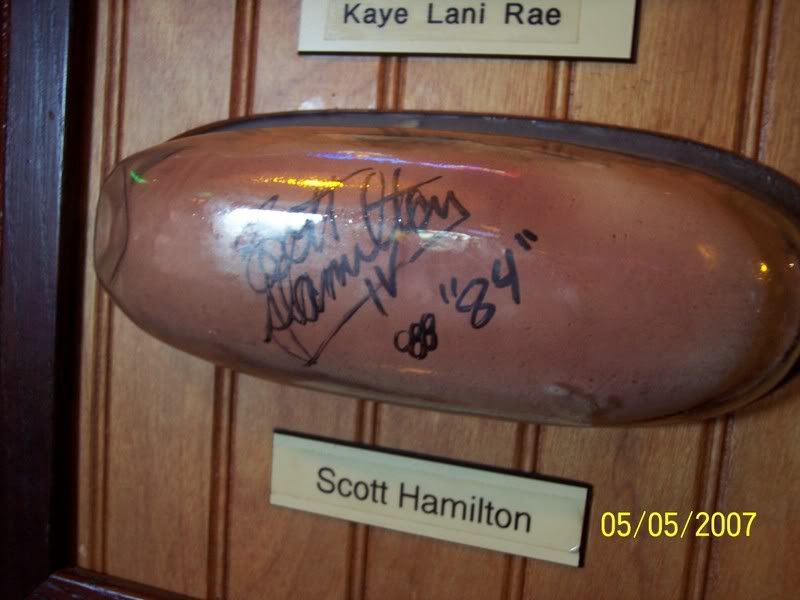 And since Scott himself wasn't available for sock holding I did the next best thing -
Of course maybe someday I'll get Scott to hold another sock since he does an annual benefit for the Cleveland Clinic cancer center, but until then this will have to do.