The purging of unused things continues at the casa. Today it was time for books, CDs and videos to leave the nest and go to Half Price Books. I literally filled the backseat with totebags and boxes full of things.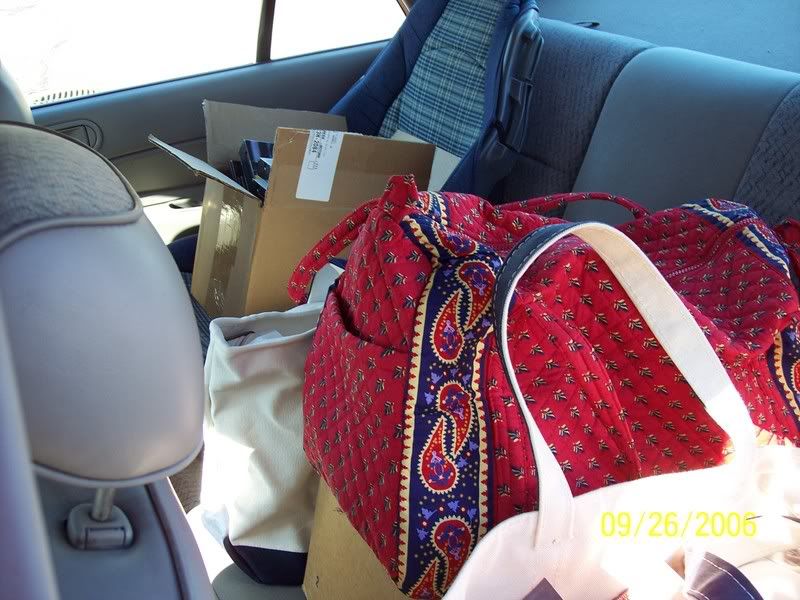 It actually took two trips to get it all into the store. I was pleasantly surprised though, they offered me $65.00 for all of the stuff. Considering I've had them refuse to buy things in the past I was thrilled that they were willing to take everything and I didn't have to deal with it anymore.
Tomorrow's plan involves the kitchen and getting rid of the current utility cart. This time there may be before and after pictures.