In the interest of FINALLY making good on posting better pictures of the fair entries I do have a better picture of the fish blanket.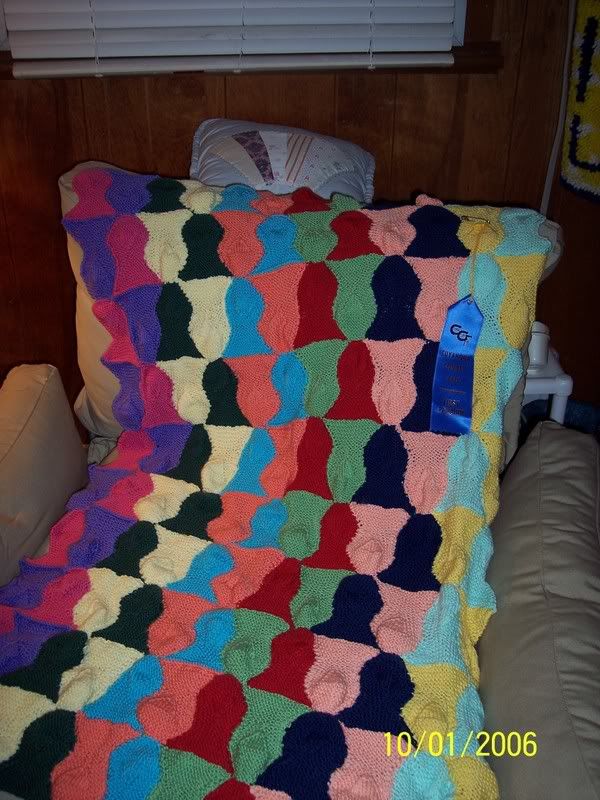 I have actually used the blanket once or twice to cover up with when it was really cold this winter. It did turn out to be just the right size for a "lap" blanket.
There may be blogging from the road in the next few weeks. I will be off on a business trip and if I can figure out how to get online while I am gone maybe I will delight everyone with a post. Can you all stand the excitement????