Well I suppose two posts in one week does count as a miracle around here these days. Especially since this one even has (brace yourselves - a picture of actual KNITTING!!!)
I went to a book signing tonight for Kurt Browning's book A is for Axel (hence the sort of on ice part of the title). I do admit that I am a bit biased since Kurt is my all time favorite skater but the man is witty, charming, nice as heck and good looking to boot. I honestly think he looks better now than he did during his days of Olympic competition..... but anyway I digress.
I was waiting to have my books signed (I also brought along the autobiography he wrote in the early 1990s) and I had my sock in progress with me. I decided to steal page from the
Yarn Harlot
and ask him to hold the sock for a picture.
What resulted was this.....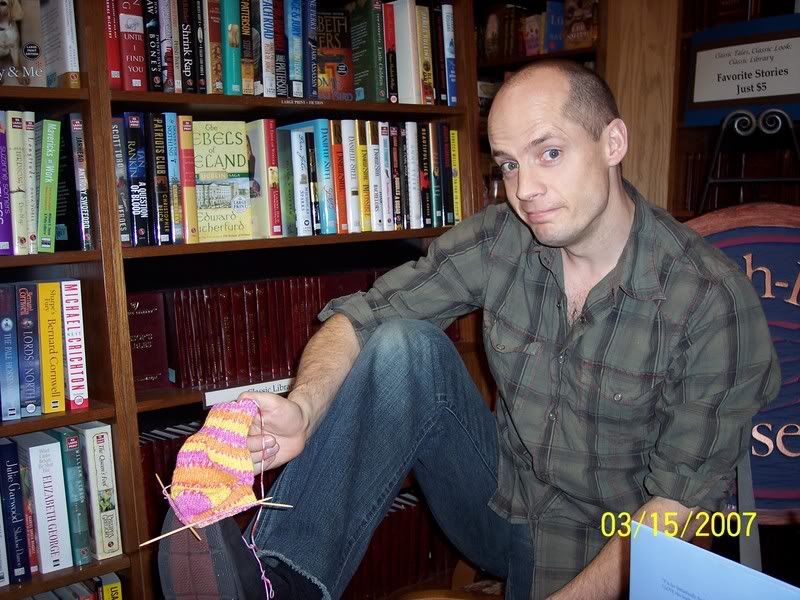 Actually trying to put the SIP on was his idea. That is actually the heel of the sock covering his toes since I am currently working on the gusset.
I must admit he was a very good sport about all of this!