Well, since this claims to be a knitting blog, I thought I would show you some more knitting. This isn't the most current thing though. I made this poncho for my niece's birthday in December. I got the pattern from the 2006 Knitting Pattern a Day Calendar and Kayla mentioned that she liked it when she saw the picture. I let her pick out the color and I used Shine (60% pima cotton, 40% modal) from Knit Picks.
The pattern was pretty simple, stockinette stitch with a dropped stitch cast off.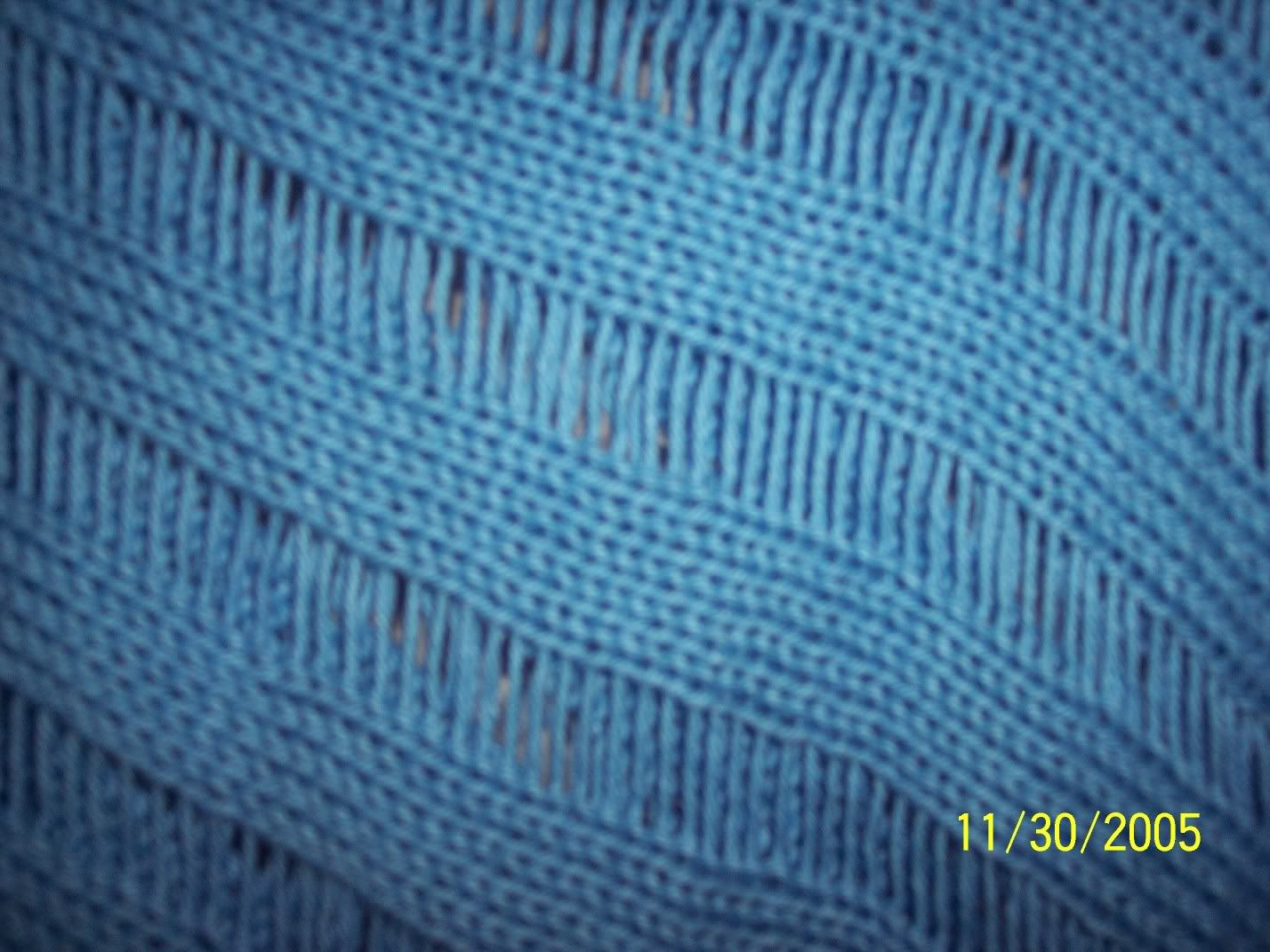 I'm hoping to have pictures of the tessellating fish blanket by next weekend!