Well in my last post we strolled by all of the places I lived in while at Miami (OK so blogger didn't want you to see Havighurst but I digress). Now we shall visit the place I might as well have lived in since I spent so much time there - Goggin Ice Arena.
I was the sports editor for our college paper my senior year and the hockey reporter for three years. Plus I published the newsletter for our local hockey boosters so I spent A LOT of time at the rink.
Goggin is going to be torn down later this year since they have built a much bigger and supposedly better Goggin elsewhere on campus. I wasn't able to get inside the new Goggin while I was in Oxford since it is still under construction, but the outside looks pretty nice.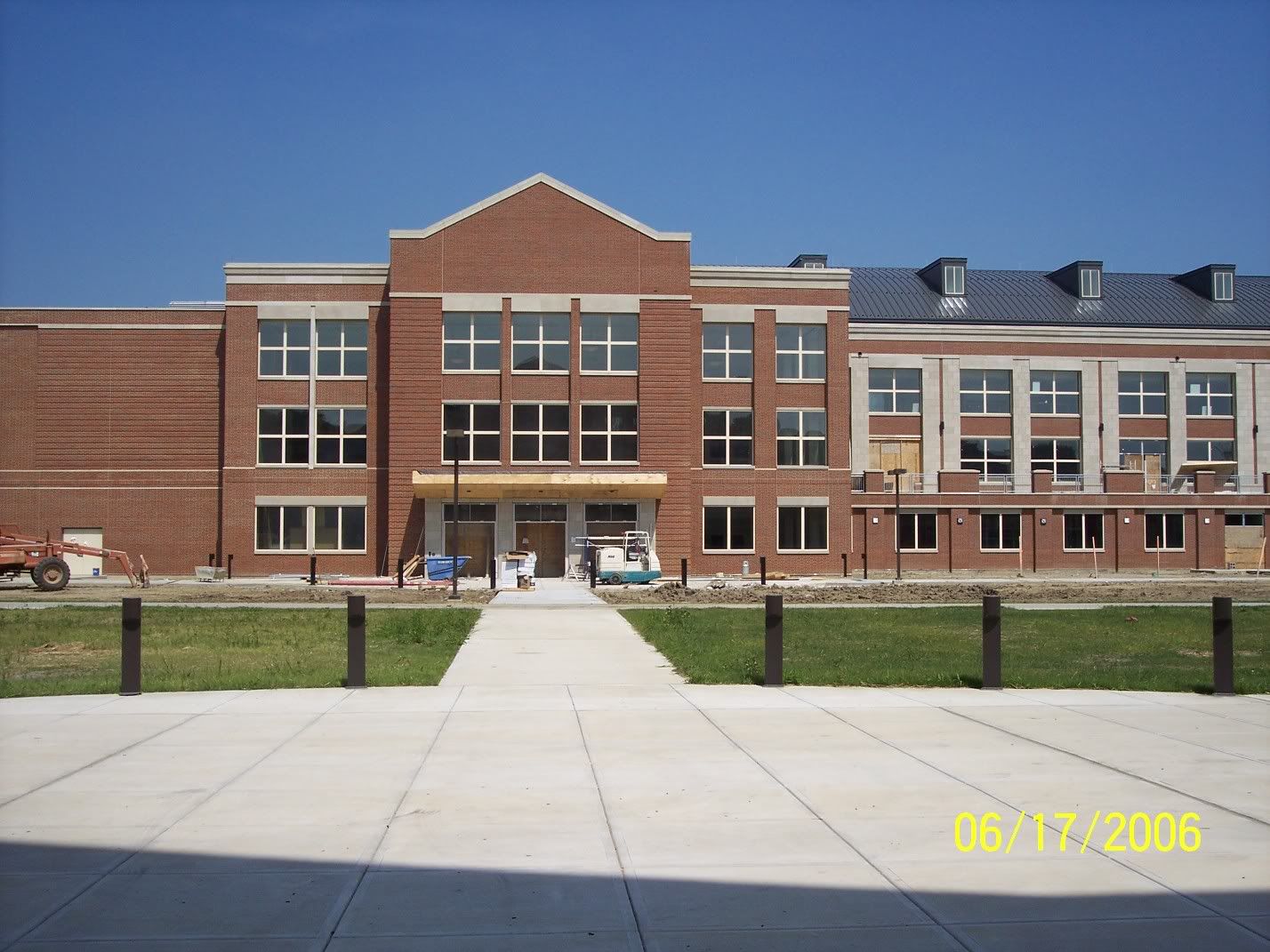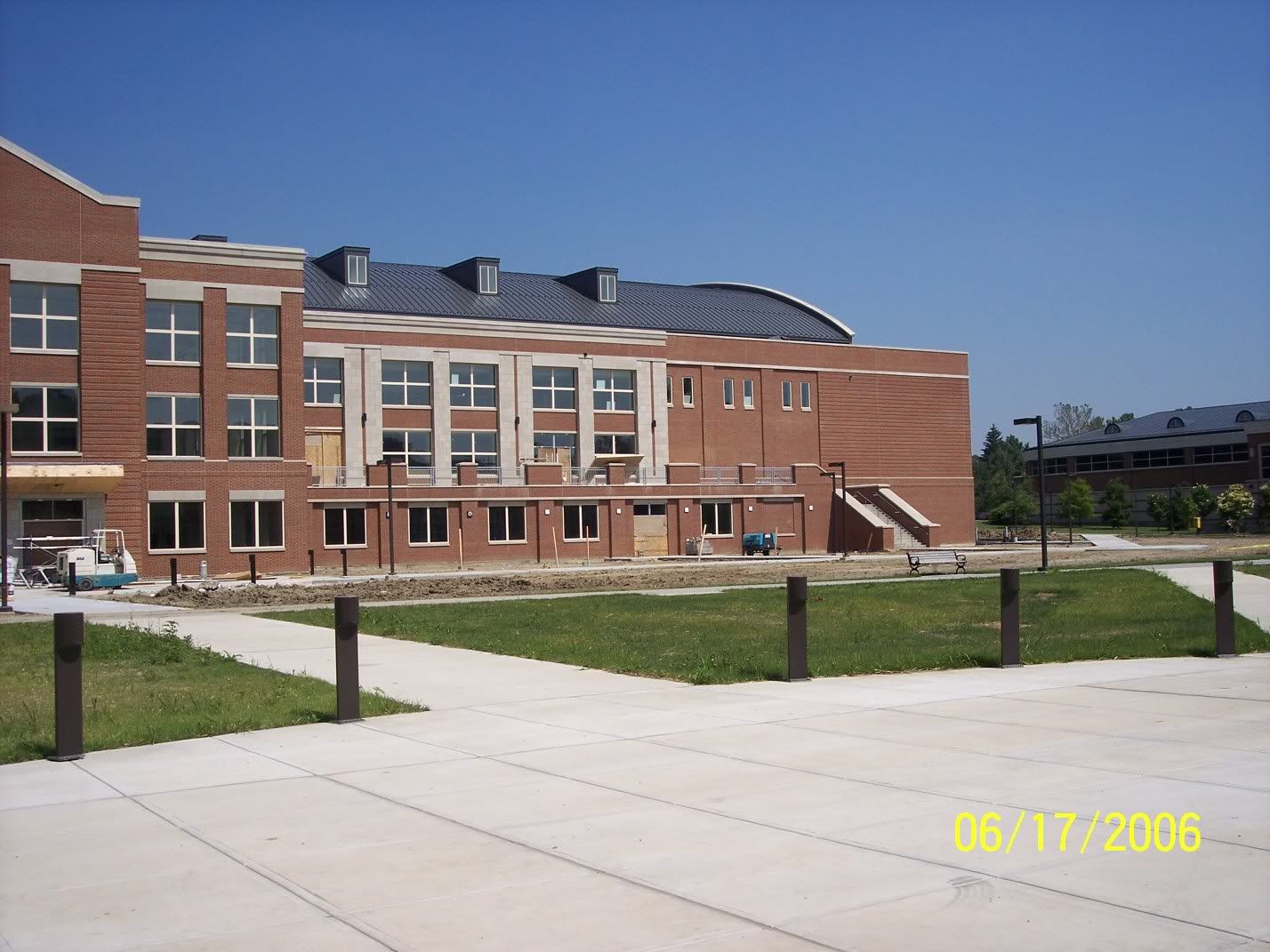 Since my old Goggin will be torn down soon visiting it again was a bit like saying goodbye to an old friend. In fact I asked the fellow overseeing the broomball game if I could go and visit the steps leading out of the locker room. He looked at me like I had an extra head but said it was OK.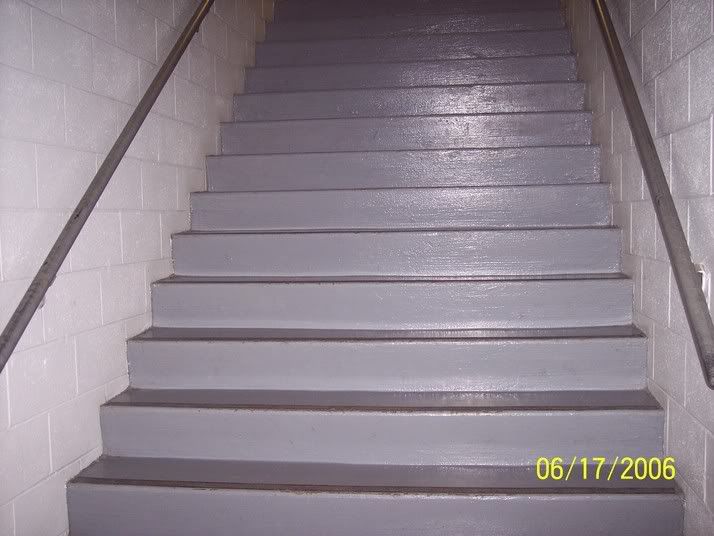 What he didn't get was those were MY steps, I spent ages sitting on them (fourth one from the bottom) waiting for players and coaches after the games so I could do my interviews for the paper. I have my name on the list to buy a brick once Goggin is "deconstructed" only because I don't think they'll sell me a piece of my steps.